Belt Tech Celebrates 25 Years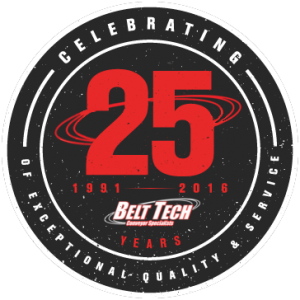 WASHINGTON, Ind. – Belt Tech Industrial, founded in 1991, is celebrating 25 years of business in 2016.
Over the years, Belt Tech Industrial has enjoyed immense success and forged strong relationships with its customers, providing exceptional quality and service. We extend a sincere thank you to all our customers, suppliers, partners and employees.
As we celebrate this milestone, the Belt Tech family looks forward to a prosperous future.
Learn more about Belt Tech Industrial and its history.